Rajasthan Tour Packages from Hyderabad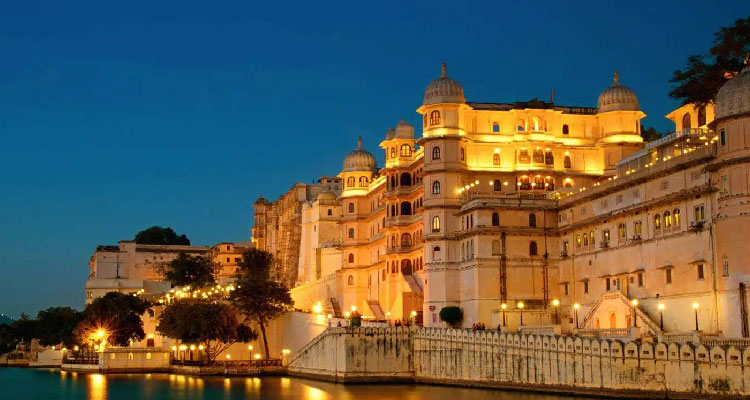 Tour Overview:
Rajasthan Tour Packages from Hyderabad in Jaipur Taxi Services is an outstanding tour from Hyderabad. We offer an all-inclusive tour of Rajasthan which will start from Hyderabad and conclude from a similar place. The package includes all-essential travel like transportation, accommodation, tour guide, chauffeur-driven cabs, 24*7 customer support, etc. Once your Rajasthan tour from Hyderabad is completed, you will be escorted to Jaipur.
Rajasthan is a famous royal state embellished with vibrant folk dance and music performances, gigantic forts and palaces, vast golden sand dunes, and rich handicrafts. It is an incredible place for enjoying unforgettable holidays which is a perfect place for history buffs and family vacationers. There are many famous tourist attractions in Rajasthan like havelis, palaces, and forts that add an amazing experience to your trip. Book a perfect Rajasthan tour from Hyderabad, which can be customized according to your interests and preferences.
Distance – The distance from Hyderabad to Rajasthan's most prominent places is –
Hyderabad to Jaipur – 1443 kilometers approx.
Hyderabad to Jodhpur – 1554 kilometers approx.
Hyderabad to Jaisalmer – 1728 kilometers approx.
Hyderabad to Udaipur – 1311 kilometers approx.
Major highlights of Rajasthan tour packages –
Welcoming gestures and warm hospitality of locals will make you feel comfortable.
Local sightseeing tours of the cities will cover forts, palaces, temples, lakes, and more.
Take a glimpse of Rajasthan's past on a guided fort and palaces tour.
Get an insight into the rich heritage wealth of Rajasthan in different cities of cities.
Be a part of traditional festivities to experience the rich cultures of the state.
Gorge the delicious Rajasthani cuisine and enjoy its authentic taste.
Enjoy shopping for Rajasthani handicrafts, handlooms, jewelry, and more.
How to reach the destination?
By air – Rajasthan has three major airports – Jaipur, Udaipur, and Jodhpur which operate both domestic and international flights. They are connected well to all the major cities like Delhi, Mumbai, Bangalore, Kolkata, and more.
By train – Some major railway stations in Rajasthan are Udaipur, Jaipur, Jodhpur, and Ajmer which are connected to all major cities like Kota, Bharatpur, Bikaner, Ajmer, etc.
By road – Rajasthan has well-connected national highways and state highways. NH48 is connected to all major cities like Delhi, Udaipur, Mumbai, and Ahmedabad which is quite the easiest to reach in Rajasthan.
How to get around?
To travel in Rajasthan, there are many ways of getting around in the state of Rajasthan, like buses, taxis, cabs, auto rickshaws, cycle rickshaws, etc. Renting a car in Jaipur is the most preferred way of traveling in Rajasthan due to its well-connected roads. Although, make sure you choose the best taxi rental service from a reliable travel operator. Jaipur Taxi Services is one of the best travel agencies in Jaipur offering an amazing experience in the pink city of Rajasthan. We offer a wide fleet of car rental options like sedan cars, suv cars, luxury cars, and tempo travellers.
Best time to visit Rajasthan –
The best time to visit Rajasthan is between October and February, when the weather is cold, and is ideal to go on sightseeing tours. Indulge in several amazing activities to enjoy an outstanding tour of Rajasthan. The state is set amidst the rustic Aravalli Mountain ranges and the golden-sandy Thar desert, Rajasthan is indeed a great place to be in the winter season. While the summers are hot in Rajasthan, the temperature may impact your sightseeing schedules, winters are generally considered to be the perfect time for exploring Rajasthan.
Best suggested tour packages from Hyderabad to Rajasthan