Rajasthan Tour Packages From Kerala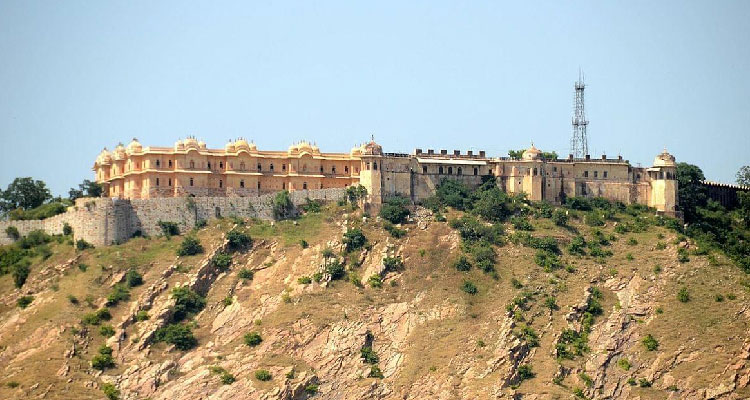 Tour Overview:
Are you planning a holiday from Kerala to a state of royalty in India? Then book our exclusive Rajasthan Tour Packages from Kerala with Jaipur Taxi Services and embark on a trip to the royal state. This is the best holiday package for family, friends, loved ones, and colleagues. Travellers who are looking for a trip to Rajasthan can book the most suitable package with us and enjoy traveling around the state comfortably. The package includes several travel amenities like transportation, accommodation, a professional chauffeur, a tour guide, and others.
Rajasthan is a beautiful state of royals in India, famous for its rich cultures, traditions, festivals, history, and more. The state is one of the most favorite places for travellers who plan their holidays in India. Rajasthan tourism has a decent number of heritage hotels offering incredible hospitality experiences to all its guests which also cater to the fantasies of couples traveling on the Rajasthan Honeymoon Tour Package. Some of the most popular cities of Rajasthan are – Jaipur, Jodhpur, Udaipur, Jaisalmer, Bikaner, Ajmer, Pushkar, etc.
Distance – The distance from Kerala to Rajasthan's most prominent places is –
Kerala to Jaipur – 2302 kilometers
Kerala to Jodhpur – 2318 kilometers
Kerala to Jaisalmer – 2409 kilometers
Kerala to Udaipur – 2103 kilometers
Major highlights of Rajasthan tour packages –
Discover the forts and palaces of Rajasthan
Travel through the color-coordinated cities
Indulge in shopping for Rajasthani art and crafts
Savor the delicious taste of Rajasthani cuisine
Be a part of traditional festivities in Rajasthan
Reveal the past of the bygone era
Get thrilled by the exciting wildlife safaris in Rajasthan
Experience the warm hospitality of the locals
How to reach the destination?
By air – Rajasthan's major tourist cities like Jaipur, Jodhpur, and Udaipur are all well-connected to Kerala's main airport in Cochin International Airport. The best way to travel by air from Kerala is to take a flight from Trivandrum to Udaipur and reach Rajasthan in just 6 hours. The major airports in Kerala are Cochin and Trivandrum International Airports.
By train – Another way of traveling to Rajasthan from Kerala would be by train. The journey by train from Kerala would be quite long aandtake around 40 hours to complete. Train journeys are too comfortable but are extremely long if the destinations are quite far from each other.
By road – Traveling by road from Kerala to Rajasthan is not possible at all. Because the distance between the two destinations is not worthful to cover by road.
How to get around?
Getting around in the state is quite easy with our taxi rental services in Rajasthan. Jaipur Taxi Services is the best reliable travel agency in Rajasthan, ensuring safe and comfortable travel in the state. Travellers who are visiting Rajasthan for the first time can book a perfect taxi or cab service for us. This will provide ease for you to go around Rajasthan and enjoy sightseeing in the cities in a very comfortable and hassle-free way. We are providing a wide range of car rental options, including sedan cars, suv cars, tempo travellers, luxury cars, and buses. Depending on your traveling needs, you can choose any suitable kind of transportation facility and get around comfortably in a private cab rental service.
Best time to visit Rajasthan –
October to March is the best time of the year to plan a holiday in Rajasthan as per your interests and comfort. The weather remains delightful at this time of the year when you can plan various outdoor activities with your family or friends. Another best time to visit Rajasthan is the monsoon when the arid landscape turns into a lush green heaven. Summers are extremely hot and humid, so you should avoid traveling at this time.
Best suggested tour packages from Kerala to Rajasthan